Travis Ashley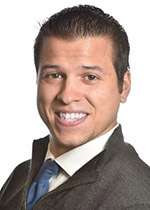 Pacific Northwest National Laboratory
PO Box 999
Richland, WA 99352
Send Email
Biography
Travis Ashley joined the staff of PNNL in 2017 as a DOE sponsored intern. His work focused on supporting the on-going energy efficiency research and development work being performed in the PNNL Lab Homes. One of the highlights of his contributions to the Lab Homes research included the automation of data analysis using R programming language.
Currently, Travis is a Technology Research Intern and is continuing his involvement with the Lab Homes project, and he also is involved with projects at the Lighting Metrology Lab at APEL as well as developing cyber security tools for internal use at PNNL. He is currently a full time student pursuing his Bachelor's degree in cyber security science at Columbia Basin College.
Research Interests
Cyber Security
Smart Grid
Computer Programming
Internet of Things
Data Analysis
Energy Efficiency
Nanotechnology
Artificial Intelligence
Education and Credentials
Bachelor in Applied Science in Cyber Security, Columbia Basin College (Pending 2018)
Associate in Applied Science in Cyber Security, Columbia Basin College
PNNL Publications
2018
Cort K.A., J.A. McIntosh, G. Sullivan, T.D. Ashley, C.E. Metzger, and N. Fernandez. 2018. Testing the Performance and Dynamic Control of Energy-Efficient Cellular Shades in the PNNL Lab Homes. PNNL-27663 Rev 1. Richland, WA: Pacific Northwest National Laboratory.